An ordinary smartphone becomes a BtoB identification tool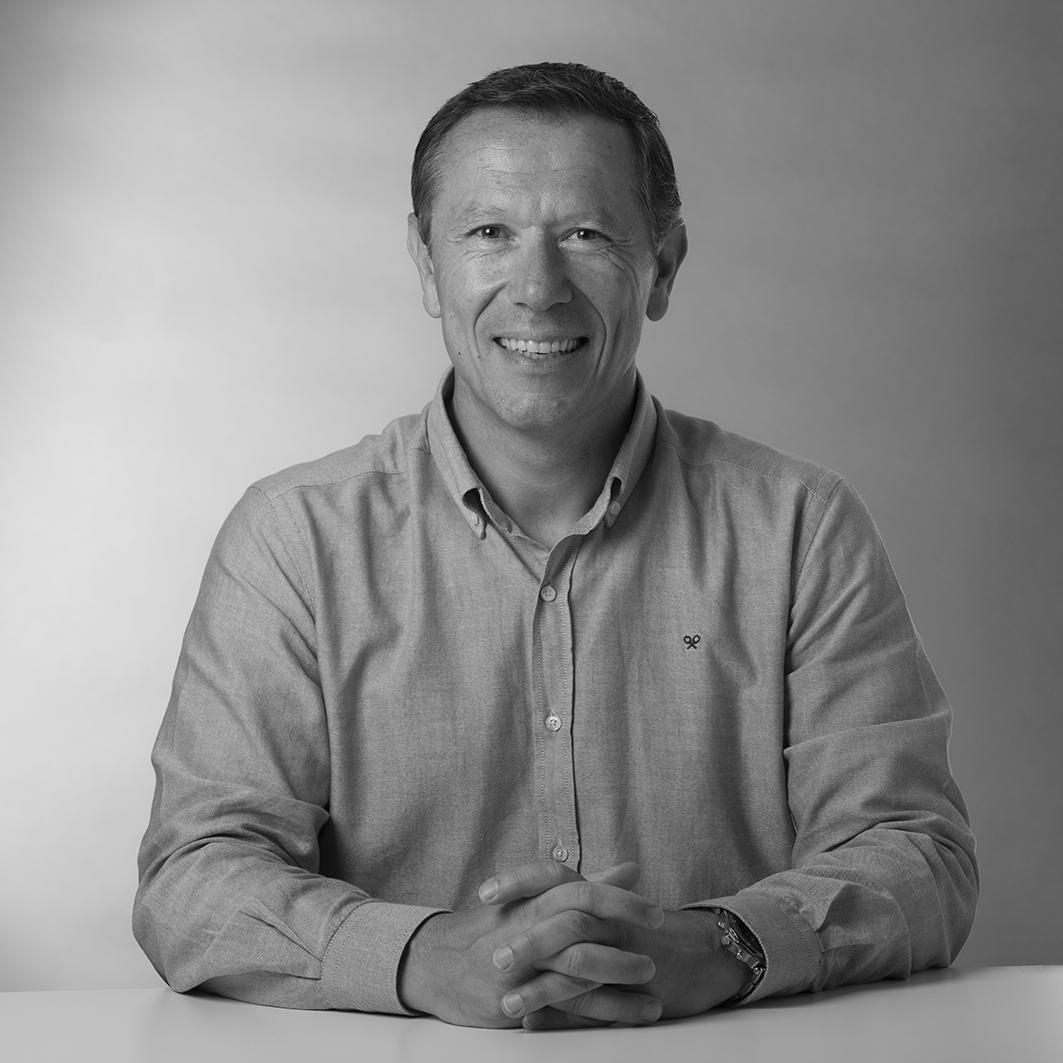 Linksium Contact
Philippe Mattia
+33 (0)6 09 15 33 86
philippe.mattia@linksium.fr
CAPTURAX
Saad Skali, CEO
+33 (0)6 82 82 09 67
saad.skali@capturax.com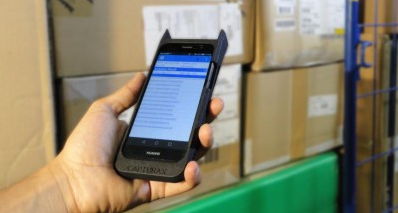 Benefits
Capturax redesigns data collection on the move
Key words
CaptureSLED
RFID
Barcode (1D/2D)
Android
Context
The need to collect and access data on the move is a major challenge for companies involved in logistics, retail and the transport of goods and people, etc. Bar codes, matrix codes and RFID (Radio Frequency Identification) already provide partial solutions to this need. Likewise, smartphones and tablets are now widely used by companies on account of their ergonomic design, their connectivity and their potential applications. CAPTURAX proposes to provide company mobile devices with electronic data collection applications by means of a scalable hardware and software solution: CaptureSled®.
Technology
The CaptureSled® case from Capturax integrates the latest technologies involving Radio Frequency Identification and high-performance bar code reading (1D/2D). Customisable, ergonomic and anti-shock, it supplies the application with power for a full day's work. The RFID antennas are specially designed in line with the desired performance and compactness using an automatic antenna generation process. The CaptureSled® case will provide an RFID Chipless technology (no chip) as an option, halfway between the bar code and the traditional RFID.
Advantages
The CaptureSled® case is suitable for all types of mobile device (tablets, smartphones, etc.), operating systems (Android, IOS Apple, Windows Mobile, etc.), and any data identification technology (Bar codes, RFID UHF, NFC, Electronic Product Code, etc.). It can be reconfigured quickly and easily if a company changes its devices or operating system, leaving it completely free to manage and renew its stock of mobile devices. Employees' work is made easier, and the use is intuitive, leading to increased productivity for the company and a better customer experience.
State of progress
Q4 2015: the first prototypes are ready for beta-testing. Opportunities are on offer to be the pilot site for the final evaluation phase. The company is in the process of being created.
Applications
For the transport and logistics sector: the delivery driver can call the customer, pinpoint (GPS) the delivery address, identify the product to be delivered, and have the electronic receipt signed, all with a single tool. For the retail trade: inventory, stock checks, advice to customers, mobile receipts are now possible using a single tool. Numerous other sectors are concerned such as healthcare, luxury, etc. Featured articles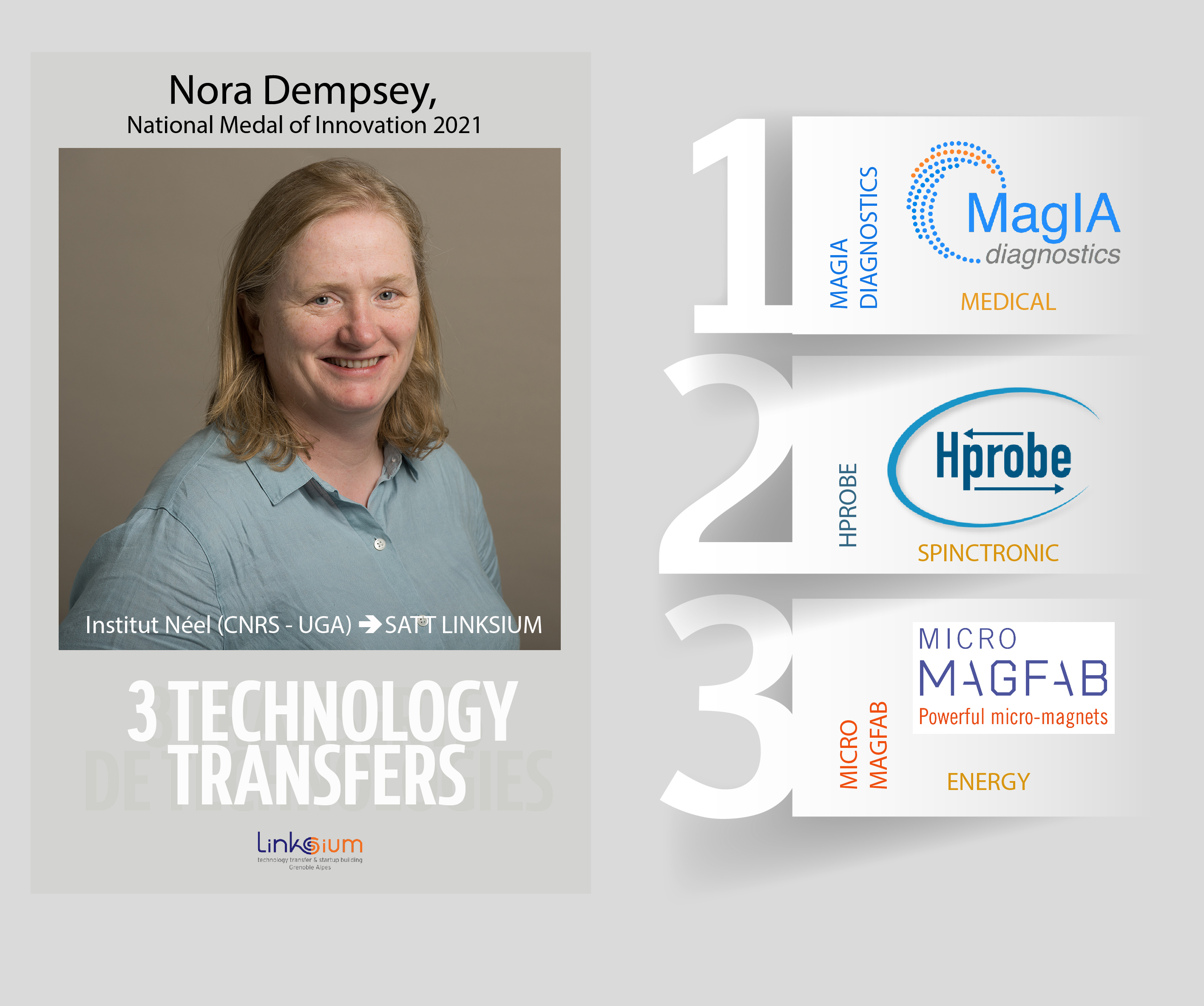 SERIAL TECH TRANSFR
1, 2 and 3 startups for Nora Dempsey, National Medal of Innovation 2021
Nora Dempsey is one of the four winners of National Medal for Innovation 2021 awarded by CNRS. Nora Dempsey, born in Ireland, has gained an international recognition for her research in Grenoble on...
Read the article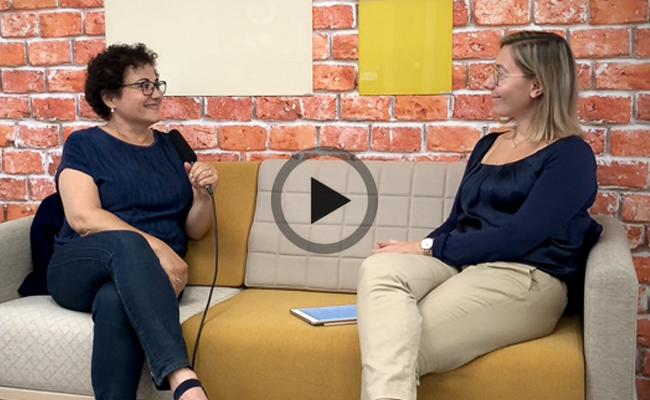 PORTRAIT
Amiral Technologies, la startup IA grenobloise spécialisée dans les solutions de maintenance prédictive, intègre Station F
An ambitious promise: to invent a zero-defect and zero-downtime future for industry. Amiral Technologies, a startup co-founded and boosted by Linksium, based on the technological prowess of the Gre...
Read the article