Treatment of cancer by light
Benefits
Increasing the effectiveness of cancer
Treatments by Phototherapy
Key words
Anti-cancer treatment
Dynamic phototherapy
Therapeutic targeting
Context
Among the various anti-cancer treatments, dynamic phototherapy (PDT) is based on the irradiation by visible light of a molecule (photosensitizer) allowing the production of singlet oxygen highly toxic to cells. Unfortunately, this technique has limitations since it is not targeted and is ineffective in hypoxic areas.
Technology
The project focuses on an innovative approach to targeted dynamic phototherapy (PDT) with a dual therapeutic action and which can work even in hypoxic environments. Our strategy is based on the outstanding properties of a photosensitive derivative to exceed the current limits of specificity and sensitivity of the PDT. To improve the selectivity of our compound, it includes a "ligand" residue that allows it to accumulate specifically at the tumor by targeting overexpressed proteins in the tumor tissue.
Advantages
New family of compounds in the PDT therapeutic arsenal-Active molecule even in hypoxic conditions-Tumour specific targeting-Can be used with all PDT lighting systems conventionally used (medical devices and wavelength)
State of progress
In vivo tests are underway to optimize the process; the demonstrator will be validated in the context of ovarian cancers.
Applications
This technique improves the management of solid cancers in addition to tumor resection surgery. In the magazine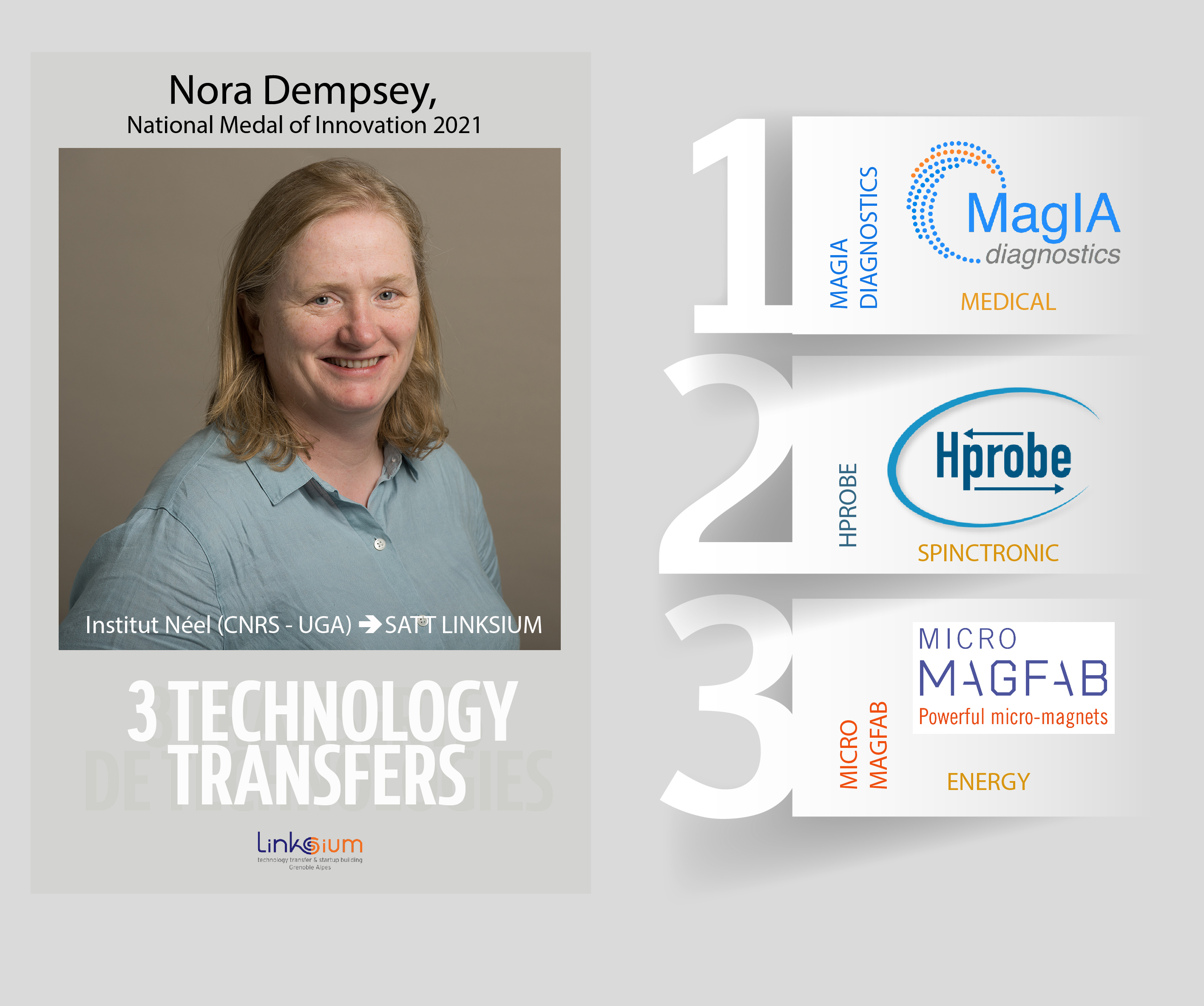 SERIAL TECH TRANSFR
1, 2 and 3 startups for Nora Dempsey, National Medal of Innovation 2021
Nora Dempsey is one of the four winners of National Medal for Innovation 2021 awarded by CNRS. Nora Dempsey, born in Ireland, has gained an international recognition for her research in Grenoble on...
Read the article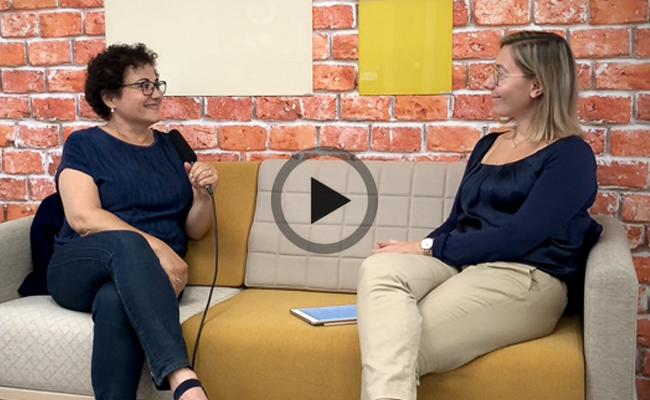 PORTRAIT
Amiral Technologies, la startup IA grenobloise spécialisée dans les solutions de maintenance prédictive, intègre Station F
An ambitious promise: to invent a zero-defect and zero-downtime future for industry. Amiral Technologies, a startup co-founded and boosted by Linksium, based on the technological prowess of the Gre...
Read the article