High-speed motor regulation
Benefits
Reduced noise, vibrations, weight of electric motors
Increased reliability low cost
Key words
Precise motor regulation
Direct Torque Control (DTC)
Brushless
Context
Smoothcontrol is aimed at the brushless motors market. The brushless motors market is growing rapidly ($25.6 billion in 2017 with annual growth of 7.2% ). The increased use of brushless motors is due to the reduced cost of control electronics. These motors are widely used, for example in drones , domestic electric appliances (hair driers, etc.) and cars (windscreen wipers). The aim is to develop new products and services based on a new technology for the regulation of brushless motors. This is achieved by pushing a technical limit (the rotation speed) to achieve other applications of the electric motors and thus strongly contribute to the development of motorised objects.
Technology
Smoothcontrol is an 8-bit controller (software/electronics) that provides the control-command system for brushless motors. Smoothcontrol consists of an electronic device for permanent current measurement without needing an estimate, a driver for controlling power transistors enabling high frequencies, and embedded control software based on the mapping of motor parameters (>100) recorded and replayed to stay close to the irregularities of motor manufacturing (non-linear regulation).
Advantages
As a result of its precise regulation, Smoothcontrol reduces noise and vibrations, and increases speed to 120000 – 240000 tr/mn.This increase in speed increases the power of constant weight motors while maintaining a low level of noise and vibration.
The reduction in vibrations directly increases the reliability of the motor and, in the end, the product. A considerable reduction in costs of the command system due to the use of simple electronics, µP 8bits, for improved performance.
State of progress
A first controller for a 60000tr/mn motor was tested at 100kHz in the pre-project stage. This showed good prospects concerning the low heat build-up of the power electronics and permanent current measurement.
Applications
Cars: downsizing of the engine with reduced cylinder capacity by means of a more efficient low-output and very reliable electric turbo, reduced costs enabling the expansion of all the ranges (improved engine motor driven by European legislation)
Medical: in dentistry, improved patient comfort (noise, vibrations)
Numerous other emerging markets requiring high speeds Featured articles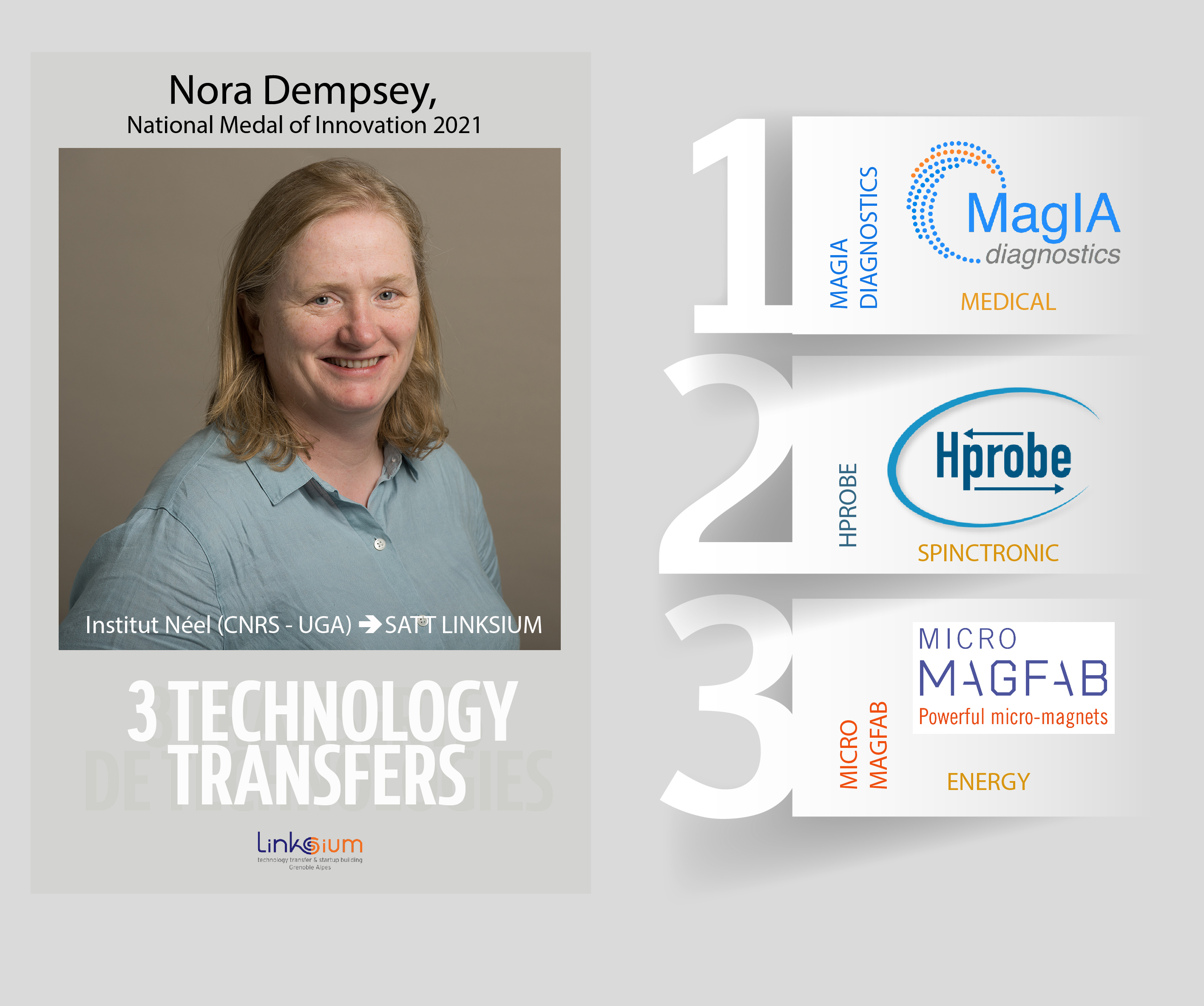 SERIAL TECH TRANSFR
1, 2 and 3 startups for Nora Dempsey, National Medal of Innovation 2021
Nora Dempsey is one of the four winners of National Medal for Innovation 2021 awarded by CNRS. Nora Dempsey, born in Ireland, has gained an international recognition for her research in Grenoble on...
Read the article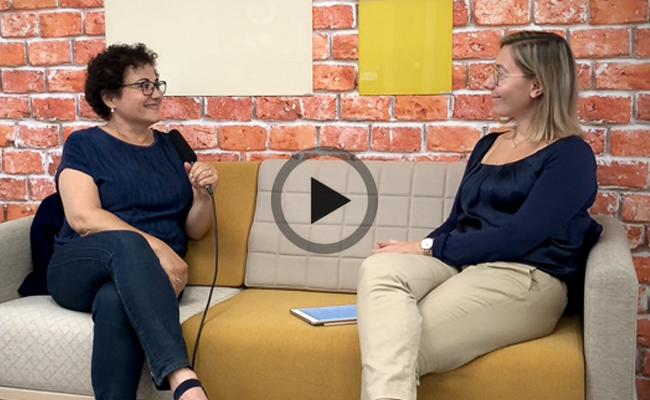 PORTRAIT
Amiral Technologies, la startup IA grenobloise spécialisée dans les solutions de maintenance prédictive, intègre Station F
An ambitious promise: to invent a zero-defect and zero-downtime future for industry. Amiral Technologies, a startup co-founded and boosted by Linksium, based on the technological prowess of the Gre...
Read the article