A new cell penetrating peptide to cross the blood brain barrier
Linksium Contact
Laurène El Bahhaj
+33 (0)7 76 23 29 19
laurene.elbahhaj@linksium.fr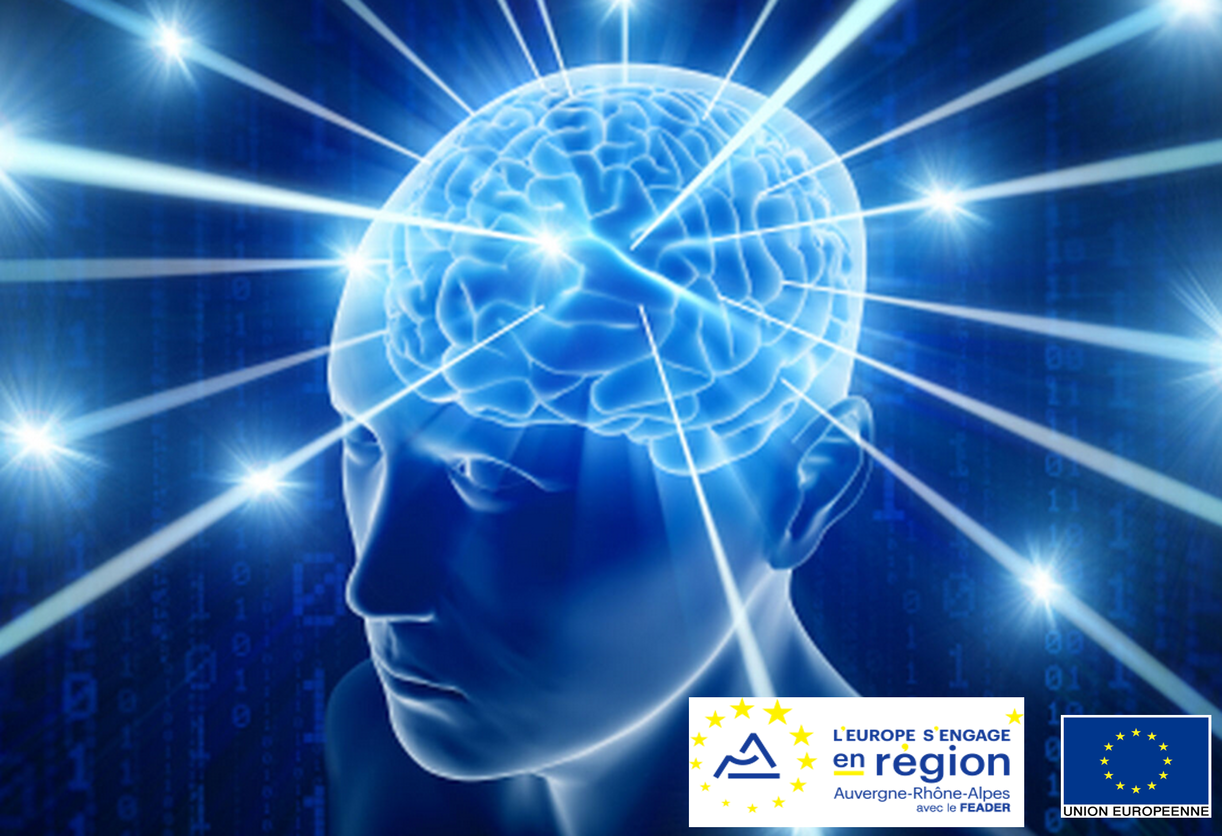 Benefits
Blood brain barrier crossing
Increase in the crossing rate of molecules
Plug and play conjugation
Key words
Blood brain barrier crossing
Cell Penetrating Peptide
Brain and CNS diseases
Partnerships & Rewards
Fonds FEDER Région Auvergne Rhône Alpes
Context
Crossing the blood-brain barrier (BBB) is the biggest obstacle to the development of new drugs with brain targets.
The majority of drug candidates for a central nervous system disease are abandoned in the clinical phase because they fail to reach their target.
Technology
BRAINPEPS' technology has developed a cell-penetrating peptide (CPP) that can be used in a plug-and-play manner using a cross-linker and that promotes the passage of the BBB to allow drug candidates to reach their brain target.
Advantages
An innovative CPP, whose three-dimensional conformation has been optimized for the passage of the BBB
Increase in BBB passage by +10x compared to other known CPPs
Diversity of application with a coupling system via a cross linker.
State of progress
Chemical grafting of the cell penetrating peptide to the brain-targeted drug candidate or production of the fusion protein.
Evaluation of toxicity and efficacy of passage on a differentiated cell blood-brain barrier model in comparison with other solutions.
Evaluation of brain penetration in vivo after intravenous injection in mice using the conjugation of CPP BRAINPEPS with a temperature biosensor (neurotensine).
System and model ready for efficacy testing with drug candidates: first underway with a nanobody in a tauopathy application.
Applications
The applications concern all nervous system pathologies whose management requires the passage of molecules of interest across the BBB. They also cover the development of brain biomarkers for these diseases.
Neurological diseases (Alzheimer's, Parkinson's, etc)
Pain management
Glioblastoma
Psychiatric diseases Featured articles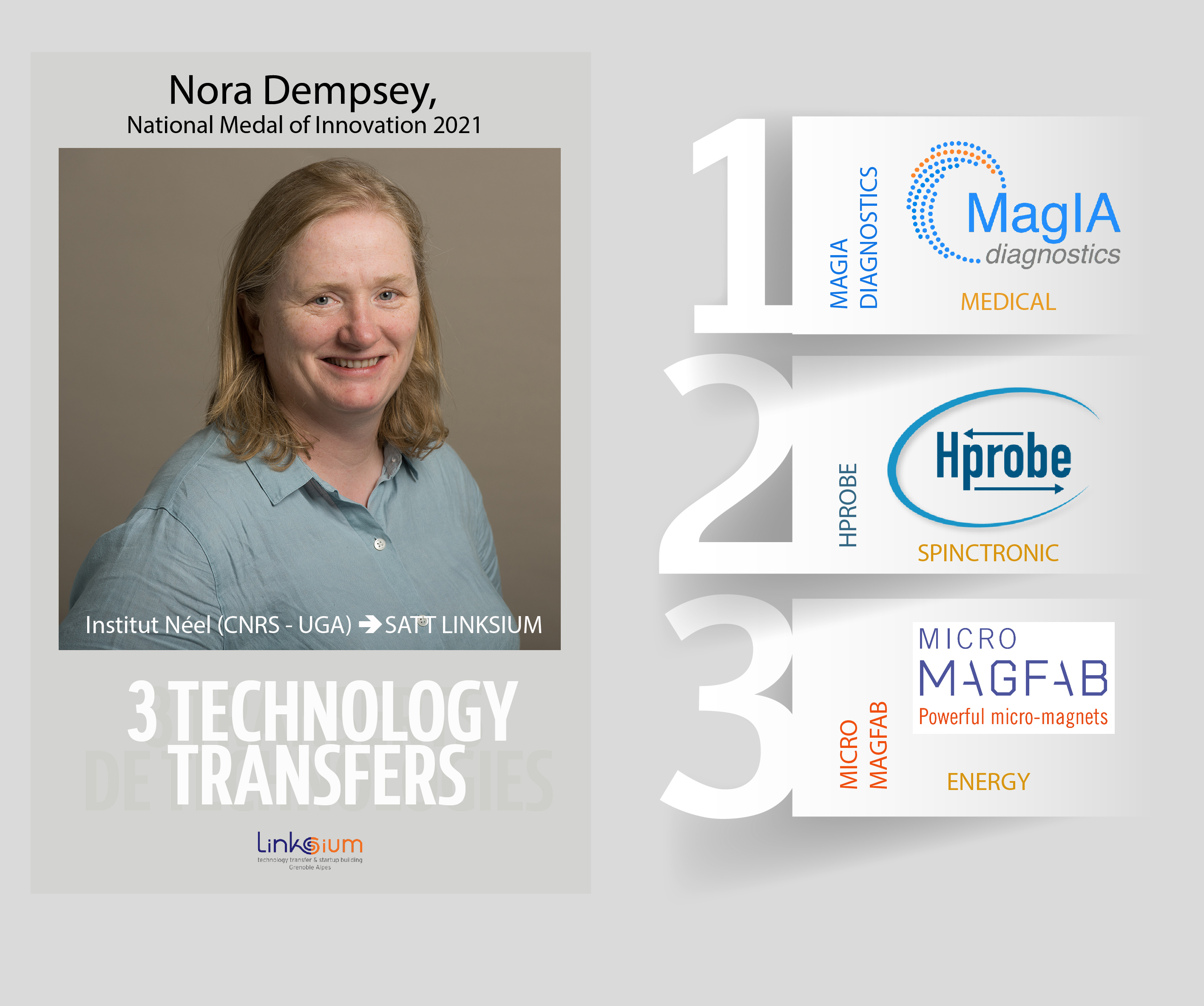 SERIAL TECH TRANSFR
1, 2 and 3 startups for Nora Dempsey, National Medal of Innovation 2021
Nora Dempsey is one of the four winners of National Medal for Innovation 2021 awarded by CNRS. Nora Dempsey, born in Ireland, has gained an international recognition for her research in Grenoble on...
Read the article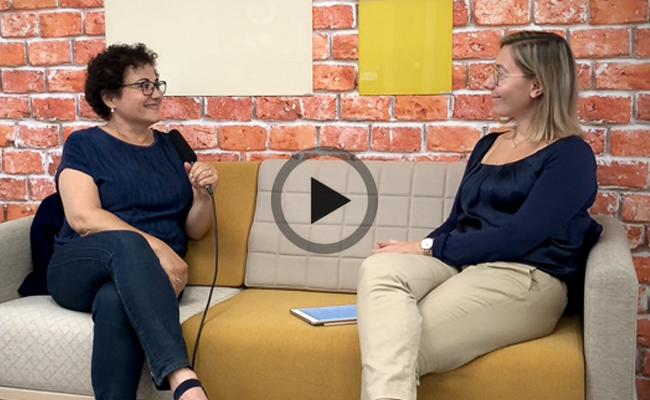 PORTRAIT
Amiral Technologies, la startup IA grenobloise spécialisée dans les solutions de maintenance prédictive, intègre Station F
An ambitious promise: to invent a zero-defect and zero-downtime future for industry. Amiral Technologies, a startup co-founded and boosted by Linksium, based on the technological prowess of the Gre...
Read the article