An ultra-sensitive thermal radiation detector
Benefits
Universal Broadband Detector
Direct thermal measurement of laser power
Low power (P < 1 microW)
No calibration required
Key words
Thermal detector
High sensitivity
Laser power
Infra-red radiation
Context
In various fields of optics, there is a need for universal thermal detectors with very high sensitivity. For example, there is no broadband thermal detector that can measure laser power below microwatt.
Technology
The coupling of a thin kapton membrane with thin film semiconductor materials, with a very high factor of merit (ZT ~ 1) has made it possible to obtain, thanks to microfabrication technologies, a unique device that can detect radiation of only a few nanowatts. Thus, il can generate electrical powers of up to 100 microwatts with an efficiency of 5%.
Advantages
High sensitivity laser power detection (1nW < P < 100mW) with a flat spectrum from visible to far infrared (unique calibration for all types of lasers).
Possibility of detecting energy pulses of only a few nanojoules without cooling of the thermal and electronic environment.
Ultimate detection of infra-red radiation with the possibility of thermoelectric generation (from 10 to 100 µW of useful power available per module).
State of progress
Laboratory proof of concept, TRL 3 (protected by a patent)
Versatility and low production cost

Prototype in significant environment in Summer 2022

Applications
Fine and precise measurement of laser power
Precise beam position detection
Infra-red radiation detector
Microgenerator (100 mV; 1mA) Featured articles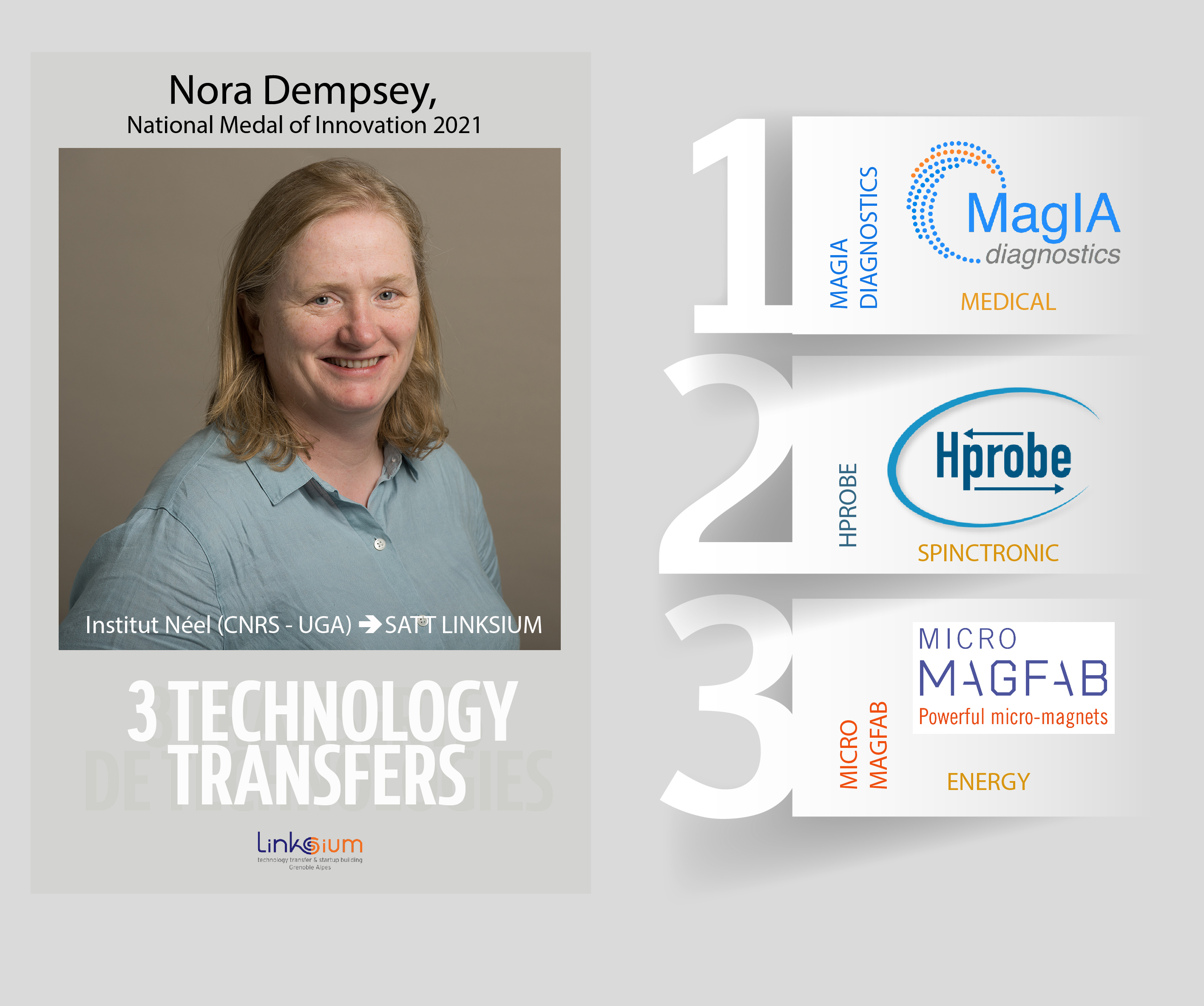 SERIAL TECH TRANSFR
1, 2 and 3 startups for Nora Dempsey, National Medal of Innovation 2021
Nora Dempsey is one of the four winners of National Medal for Innovation 2021 awarded by CNRS. Nora Dempsey, born in Ireland, has gained an international recognition for her research in Grenoble on...
Read the article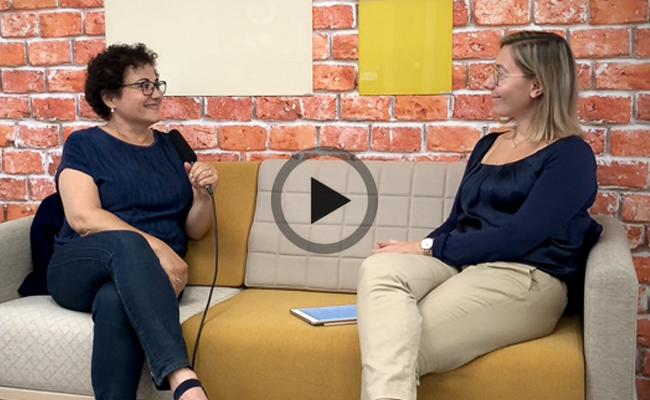 PORTRAIT
Amiral Technologies, la startup IA grenobloise spécialisée dans les solutions de maintenance prédictive, intègre Station F
An ambitious promise: to invent a zero-defect and zero-downtime future for industry. Amiral Technologies, a startup co-founded and boosted by Linksium, based on the technological prowess of the Gre...
Read the article