Benefits
Substitution of scarce resources
Economy
Longevity
Key words
Electrode
Electrolysis of water
Electrochlorination
Decarbonated hydrogen
Partnerships & Rewards
2022 i-PhD French Deeptech Innovation Competition Winner
Context
The FuelSea project seeks to revolutionize the nature of electrode coatings for the production of energy (H2) or chlorinated disinfectants. Currently used raw materials are critical and it is essential to reduce their quantity and use more abundant metals.
Technology
The FuelSea technology has enabled the implementation of a manufacturing process for composite materials for the coating of electrodes. This bio-inspired coating contains sub-nanometer sized metal particles with active surfaces enabling higher mass activity than existing technologies. Moreover, this technology allows us to diversify the nature of catalysts by using abundant transition metals.
Advantages
Decrease in the amount of metals deposited (< 10 µg/cm2) on an electrode while maintaining electrocatalytic activity:
Strategic resources (economic and geopolitical tensions)
Reduction of the environmental footprint
Stabilization and protection of catalysts against physical and chemical degradation:
Reduction of aggregation and release of catalyst particles
State of progress
Electrodes available in the laboratory:
Mass activity: 5.1 A/mg for water oxidation (pH 9.2; 0.71 V overvoltage)
Control of the proportions of the different metals in the alloys
Durability validated over 360 hours of operation (no loss of activity)
Coating deposited on electrodes from 0.071 to 10 cm²
Under construction:
Characterization and long-term stability
Applications
Electrochlorination for the disinfection of swimming pool water
Production of decarbonated hydrogen by electrolysis of (sea) water
Production of chlorine by chlor-alkali process Featured articles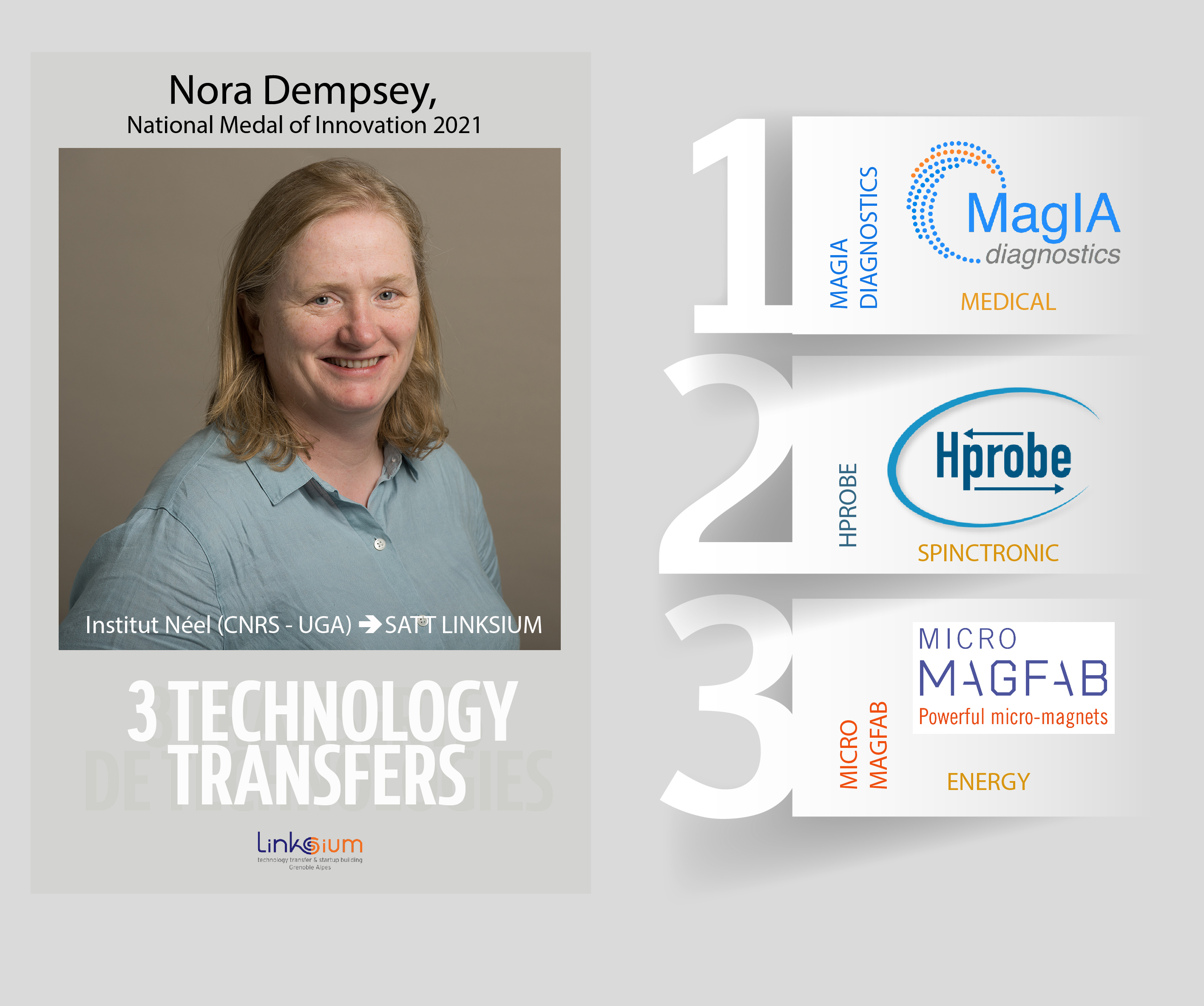 SERIAL TECH TRANSFR
1, 2 and 3 startups for Nora Dempsey, National Medal of Innovation 2021
Nora Dempsey is one of the four winners of National Medal for Innovation 2021 awarded by CNRS. Nora Dempsey, born in Ireland, has gained an international recognition for her research in Grenoble on...
Read the article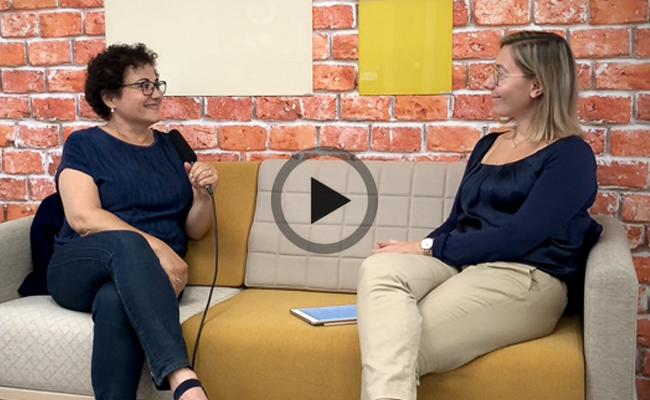 PORTRAIT
Amiral Technologies, la startup IA grenobloise spécialisée dans les solutions de maintenance prédictive, intègre Station F
An ambitious promise: to invent a zero-defect and zero-downtime future for industry. Amiral Technologies, a startup co-founded and boosted by Linksium, based on the technological prowess of the Gre...
Read the article